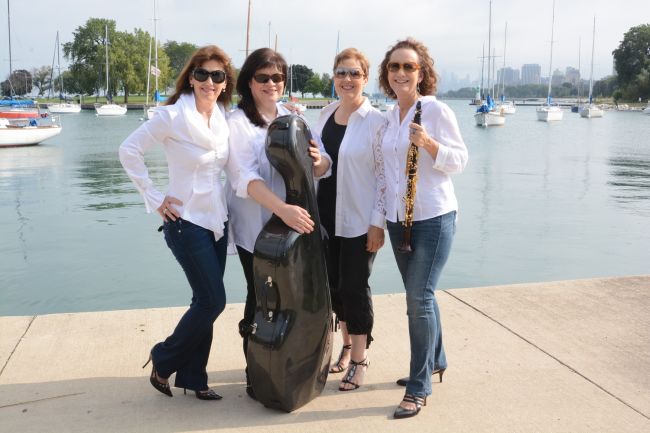 August, 2020
Twenty-eight years ago a group of artists who wanted to play chamber music together decided to launch their own concert series that would become a home for this vibrant art and an opportunity to cultivate an enthusiastic family of listeners.
Our journey with you has taken many turns and developed beyond our dreams. As our ensemble and audiences face unprecedented times, we know our resilience and determination to continue our mission will thrive.
As we meet the challenges we are facing, our upcoming concert season will evolve according to the guidelines allowed for chamber music performance in Chicago. Orion will continue to bring you the exhilarating concerts we all treasure. In addition, our dynamic support of young musicians through our educational partnerships have become especially important to the music directors with whom we are collaborating this year. They will be focusing on chamber music and are excited about using our expertise as mentors to inspire their students.
Highlights of our 2020–21 season plans include an all-Beethoven concert, a performance with renowned flutist John Thorne, and works by Piazzolla, Schubert, Mozart, Menotti and Schoenfeld.
Until we are assured that we can protect our musicians, patrons and staff in a performance venue, we may have to bring you our concerts in an online format. We will have more to share about that shortly.
We miss seeing you and hope to be able to share live music with you soon! Until that time, our hearts are with you. Thank you for your incredible support.
— Florentina, Kathy, Judy and Diana
ALSO, we invite you to enjoy a video featuring excerpts of us performing works by Brahms, Bridge and Beach. We hope to add similar videos to our site soon!
* Please note, re: donating tickets, the CARES Act has raised the charitable deduction limit from 60% to 100% of adjusted gross income for those who itemize, and allows deductions of up to $300 in charitable giving for those who don't itemize.
News
Orion's February live and livestream concert is a romantic program to lift hearts and spirits; read more!
Orion presents all-Beethoven live and livestream concert October 6, featuring pianist Kuang-Hao Huang
A Q&A features Orion's clarinetist, Kathryne Pirtle, talking about performing with her daughter, jazz vocalist Morgan Pirtle
Enjoy solos from Kathy and Diana from their home studios in these videos
Orion Ensemble cancels May concerts
Chicago Composer Sebastian Huydts discusses collaborating with Orion, in our February newsletter.
Student musicians learn from Orion
Hear Orion perform live on the program Live from WFMT tonight, Monday, Nov. 18. at 8 pm.
How do we create our concert programs? We talk about it in our November e-newsletter.
Get to know Guest Artist Josh Graham, joining Orion on Marimba and Percussion.
Learn more about Nadia Boulanger—an overlooked musical artist, here.
Our performance venues each have special qualities. Read more in our September e-newsletter.
Our May e-newsletter features a Q&A with violist Stephen Boe.
Read the Q&A with Orion cellist Judy Stone in our April e-newsletter.
Check out a Q&A with Orion pianist Diana Schmück in our March e-newsletter.
Read a review of Orion's Sept. 23 concert, by Chicago Classical Review.
Third Coast Review published a major feature on Orion— a look back at our history.
The Chicago Tribune interviewed Ensemble members Kathryne Pirtle and Diana Schmuck, as well as frequent guest violist Stephen Boe, for a story published before our season-opening concerts. Read the article here.
Check out Orion's September e-newsletter - a Q&A with Orion clarinetist, executive director and co-founder, Kathryne Pirtle.
Read a Q&A about the guest artist on our November concert series, cellist Ian Maksin.
Orion violinist Florentina Ramniceanu is featured in a Q&A in our November e-newsletter.